Sleeping well is essential to all our experiences in life, and no less so when we are outdoors. And we all know how numb and tired we feel after having been unable to sleep on hard ground in freezing cold. Not least in the North, where the cold from the ground will quickly steal our body heat, and where even in summertime, temperatures can drop to just a few degrees above 0°C, good insulation from below is crucial, as is a satisfactory amount of padding to keep you comfortable throughout the night.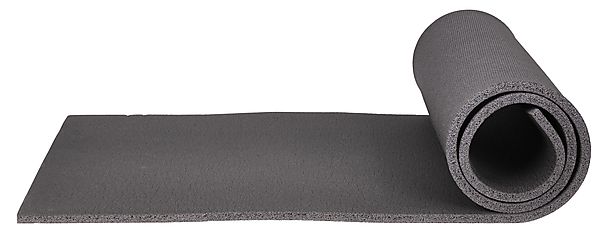 Now, for old school, as well as brand new campers and hikers it is easy to overlook the modern and somewhat costly alternatives to the cheap, old and crude foam sleeping pads. This is unwise though, as the advances over the last 30-40 years have been great in this respect, and modern pads offer quite good comfort. Today we will have a look at a pad designed by one of the pioneering brands in this field; Therm-a-Rest, and their Trail Pro.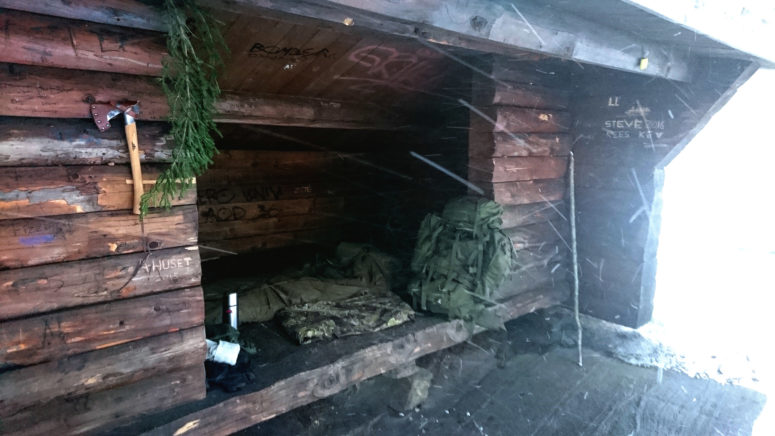 Therm-a-Rest is a brand of the US company Cascade Designs which was originally also the name of the brand. Originally founded in 1971 by a group of Boeing engineers with extensive mountain climbing experience who decided to take on creating better sleeping pads, looking to innovate the concept of the sleeping pad. Jim Burroughs ended up inventing the first self-inflating camping pad, and together with Jim Lea and Neil Anderson, they designed a pad with open cell foam that used air both for insulation and for comfort. Thus, the Therm-a-Rest pad was born, and the rest is, as they say, "history". Among many other innovations over the years, Therm-a-Rest was also the first manufacturer to offer pads designed specifically for women, recognizing that their needs were different to those of men.
Building their products themselves, they today have factories in Seattle, USA and since 1984 also in Midelton, Ireland.
The Therm-a-Rest Trail Pro sleeping pad is one of their most popular sleeping pads, being their warmest pad and still fairly light to carry with its mere 740gr in the 183cm length version. As already mentioned, self inflating, it packs up into a reasonably small package that fits nicely into your pack. True, there are pads on the market that pack up smaller, but do so at the price of comfort.
Data for the Therm-a-Rest Trail Pro sleeping pad are: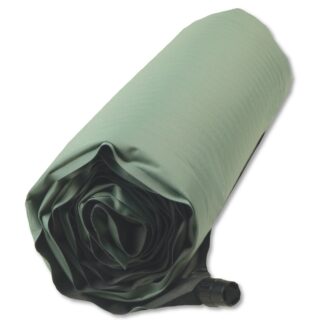 Top fabric type: 50d mini Hex Rip Polyester
Bottom fabric type: 75d Polyester
Core: Diagonal Punched Urethane Foam
R-Value: 4.0, gradually lower performance below ca -12°C
Thickness: 2 in / 5 cm
Color: Olive
REGULAR
Length: 183 cm | 6 ft
Width: 51 cm | 1.67 ft
Weight : 0.74 kg | 1.63 lbs
Packed dimension: 28 x 17 cm | 0.92 ft x 0.56 ft
WIDE
Length: 183 cm | 6 ft
Width: 63 cm | 2.07 ft
Weight : 0.91 kg | 2 lbs
Packed dimension: 33 x 17 cm | 0.92 ft x 0.56 ft
LONG
Length: 196 cm | 6.43 ft
Width: 63 cm | 2.06 ft
Weight : 0.97 kg | 2.14 lbs
Packed dimension: 33 x 18cm | 1.08 ft x 0.59 ft
Impressions
Looking at the package with the pad rolled up and compressed it is quite reasonably sized, especially when considering the degree of comfort you get. It is delivered with a nice and durable, waterproof non-compression stuff sack that fits the pad snugly. This cylinder shaped stuff sack has a drawstring closure and is designed to be used with the pad folded in half lenghtwise before being rolled up, thus not suitable for use when rolling it up thin and wide, which some might have prefered. Perhaps this could be an optional choice for Therm-a-Rest to consider, as for some it would make it easier to attach at the top or bottom of their backpacks?
The pad itself gives a very durable impression with the top and bottom layers made from strong 50d mini Hex Rip polyester and 75d polyester respectively. the "d" refers to "denier", i.e. the measurement for thickness of yarn, and consequently, the top layer is made of finer yarn than the bottom. The "Hex Rip" refers to a double thread weaving technique that hinders a puncture or tear from spreading, thus also making any damage easier to repair. Rated to work well down to -12°C, its 5cm/2in padding gives you very good comfort even in quite cold climates, thus usable in all four seasons.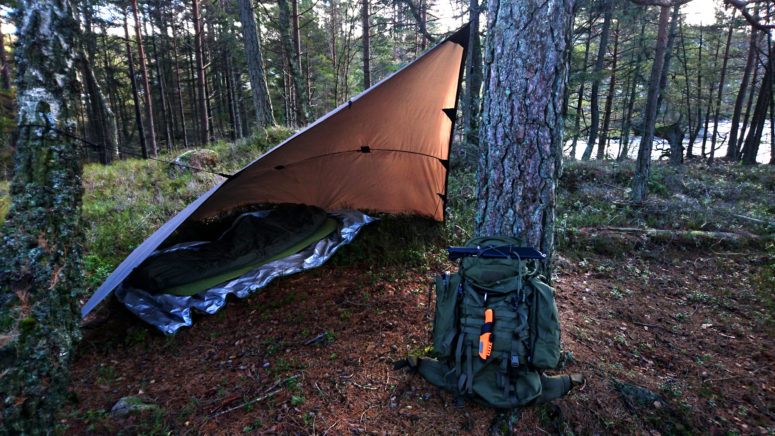 Setting it up is of course dead easy. Already partly self-inflating from the foam expanding and sucking in air as it does so, you open it up and leave it to expand for a few minutes, and then just top it off by blowing some 5-7 breaths into the durable rubber nozzle. Note that the amount of breaths will vary a bit depending on whether you have stored it inflated or compressed, and if you have kept it compressed for a longer period of time, you may need as many as 12-15 breaths to inflate it. Make sure you don't overdo it though as that will deform the pad, making it difficult to sleep on as you will find yourself rolling around on a slight and wobbly hill of a pad. It needs to be able to shape itself to your body. Of course, if you end up filling it too much, you just deflate it a little.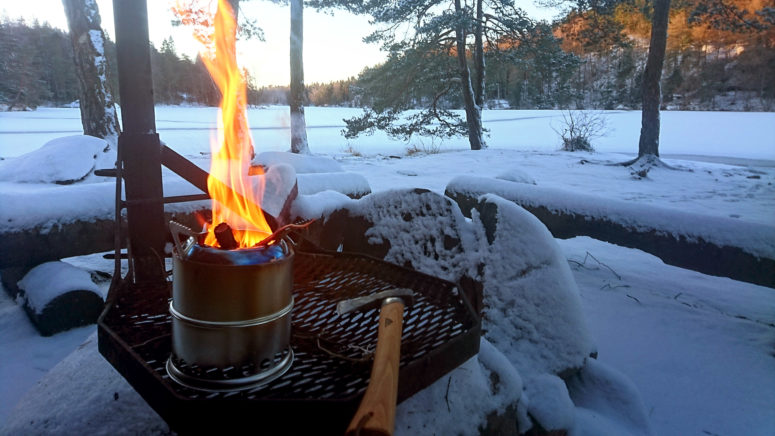 Quite certainly, if you are used to the old and crude sleeping mats, then stepping up to the Trail Pro will be a very noticeable improvement to your camping experience. I won't lie and say it is just like sleeping at home, in your own bed, it is simply too narrow and too thin for that, but it is a whole lot more comfortable than the cheap, thin pads. Cut to be shaped after your body in order to save some weight it adds a whole lot more comfort. And especially in winter time with a thicker sleeping bag and perhaps even some clothing on, it is actually quite comfortable, of course a bit depending on your sleeping habits. You can of course add even more natural padding underneath, like spruce or pine twigs, or sleep on heather and blue- & lingonberry shrub. Just make sure you do not puncture the pad. While made from durable and strong polyester, it will still slowly wear over time, so take care of it.
Being a bit of a broad-shouldered and stout bloke, the regular version with its 51 cm/1.67 ft width is a bit on the narrow end and means my arms end up outside of it when I sleep on my back or stomach, but there are both wide and long versions available too, that are a good 12cm/4.7in broader.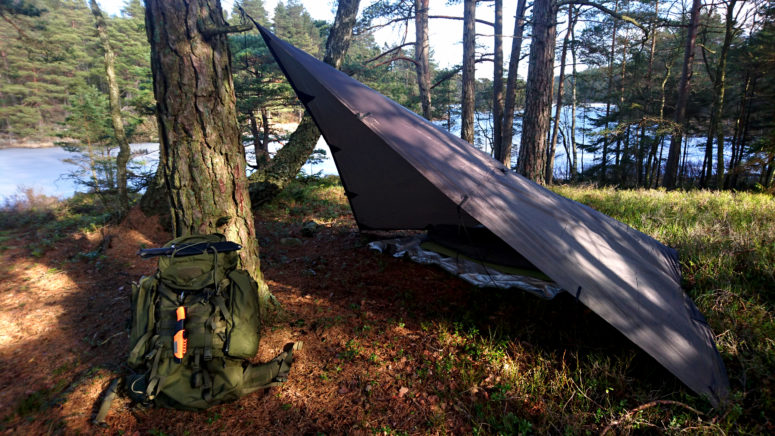 Looking to the materials, the top layer is textured to be less slippery, which as we all know can be a bit of an issue with modern materials, and while it is indeed less slippery, the end result also depends on the material of your sleeping bag, and of course how flat the ground you sleep on is. It won't alone be able to fix all friction issues. The fact that the closing cap for the nozzle is made from rubber-like plastics is very nice as it minimizes the risk of cracking it.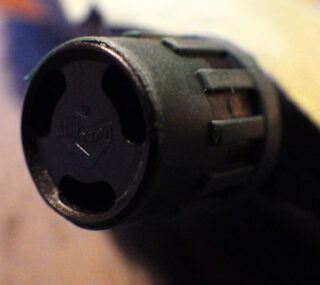 Packing it up is dead easy. Just open the nozzle, fold it in half lengthwise and roll it up from bottom towards the top end. Then twist the nozzle to close it, unroll the pad, open the nozzle, and repeat, pressing out the last bits of air. After this it should fit nicely into its stuff sack again.
Coming in at a price ranging from about 80-120USD, depending on what shop you look at, you might wonder if it is really worth all that money. The answer to that is dependant on two things; durability and usage. Now having only tested it a handful of times, it is too soon to personally comment on durability, but looking at testimonials from people who have been using Therm-a-Rest pads since the 1980s, with those pads still working, it seems as if Therm-a-Rest are a quite reliable manufacturer. And with a limited lifetime warranty against manufacture faults, it is obvious that they take great pride in the quality of their products. As for the value in relation to usage, that is entirely up to your own use. For myself, I camp out often enough, throughout all the seasons of the year, that a comfortable winter pad is an investment well worth making, especially given how the expected life span of these pads make the cost involved less of a concern.
And having been spoilt with the comfort of such a good pad, it is just unthinkable to go back to the cheap, crappy and oh-so-uncomfortable half-inch foam pads. In this I will leave the masochistic stoicism for others, and instead spend my nights in the woods sound asleep, getting my well-deserved Therm-a-Rest.